Wall Of Sound – Virtual Hangs: Will Putney of Fit For An Autopsy
Fit For An Autopsy have emerged from beyond the swarm of heavy bands in the scene, and have become known as one of those unclassified musicians who every once in a while drop new music, and blow the minds of cross-genre fans. With their sixth studio album Oh What The Future Holds (our review here) on the horizon for release this week, we wanted to take a really deep dive with the brains behind the operation; so we had a Virtual Hang (full video below) with no other than musical genius Will Putney.
For those that aren't familiar with the Fit For An Autopsy mastermind, he is a sound engineer and is the one of the best in the heavy music game when it comes to recording, producing, mixing, and even playing the guitar for his own bands, including hardcore supergroup END.
Putney has worked with countless bands on literally hundreds of different records, including a bunch of Aussie bands like Thy Art is Murder, In Hearts Wake and Northlane, but this year alone he's responsible for the final outputs of Every Time I Die's Radical LP (our review here) and Knocked Loose's A Tear In The Fabric of Life EP (our review here). He's already wrapped up a number of 2022 records too. "We just wrapped up the new Stray From The Path actually, so just been getting that one done."
These days the heavy music extraordinaire has a schedule so packed with different bands across the scene (and across the world mind you), that he's bowed out of touring with Fit For An Autopsy and takes on a recording guitarist only role (amongst his sound engineering duties).
Without giving away too much from Putney's Virtual Hang with us, it's worth noting how enjoyable it was for him to put together Oh What The Future Holds with singles Far From Heaven', 'Pandora' and 'In Shadows'. "They're not always fun. This one was, mostly because I had plenty of time."
Fans are having fun with the latest releases from Fit For An Autopsy, and it feels like they really stepped it up with the latest few records, from The Great Collapse (from 2017) and onwards.
"That was definitely the record where I feel like we started to really find the identity of the band, that was Joe's (Badolato; vocalist) first record with us and at the time there was a lot of inner confusion about what we should do. We had just lost our singer, we were touring with fill-ins and Nate (Johnson) who was on our first two records has a really distinct style and voice. We didn't want to just replace Nate with somebody who was just like him because that would fail in my eyes."
The New Jersey band landed with Badolato who could "add to the party" as Putney states; without at all discrediting some of the preceding records which "really put us on the map", he shares proudly. It made the band really re-think the way they did things. "I started to start tailoring stuff to fit what he can do and we wound up with a very different thing." 
Stylistically speaking, it seems like the infusing of their new vocalist would reshape the identity of Fit For An Autopsy. However, although the heavy outfit may have solidified their identity, don't confuse them with the wrong sub-genre, namely deathcore. They'd rather refer to themselves as a post-deathcore band, but perhaps not as neurotic as The Acacia Strain who despise a deathcore label. On the term post-deathcore, Putney's amusedly comments:
"Yeah, I think we might have coined it. I don't think we sound like a deathcore band because I listen to the young bands, which are good, but we don't listen to that stuff and we don't sound like that, but everyone calls us a deathcore band, which is fine. We do a lot of stuff, so I can imagine that would be hard to just classify bands, so if you had to put a tag on it, sure – it's where we came from. We still have elements like that, but I feel like we're a little further removed from what's happening in that scene today.
He elaborates, ensuring not to be misconstrued as he highly respects the deathcore genre, and the bands sporting the style nowadays.
"I'm actually happy to see a genre get evolved, and it's not bands copying bands. I'm happy that kids who like the younger bands also like our band too. It's not knocking any of those young bands because some of the new bands are awesome and are extremely talented, but we just don't sound like that, you know? I feel like we've got a different direction musically, and I don't know what to call it other than post-deathcore, it's just the sum of all the parts of what we're influenced by. It's heavy and it's moody."
These excerpts are just small titbits of how deep we got with Putney. Check out the full Virtual Hang below where we chat about the 2020 single 'Fear Tomorrow' and how it coincided with a very political year in America, new music (plus touring) from END in 2022, suggestive work with Thy Art is Murder, and of course the ins-and-outs of Oh What The Future Holds, revised Aussie tour plans, and of course a whole lot more.
Virtual Hangs/Words by Ricky Aarons (@rickysaul90)
Pre-order Oh What The Future Holds here
Read our track-by-track review here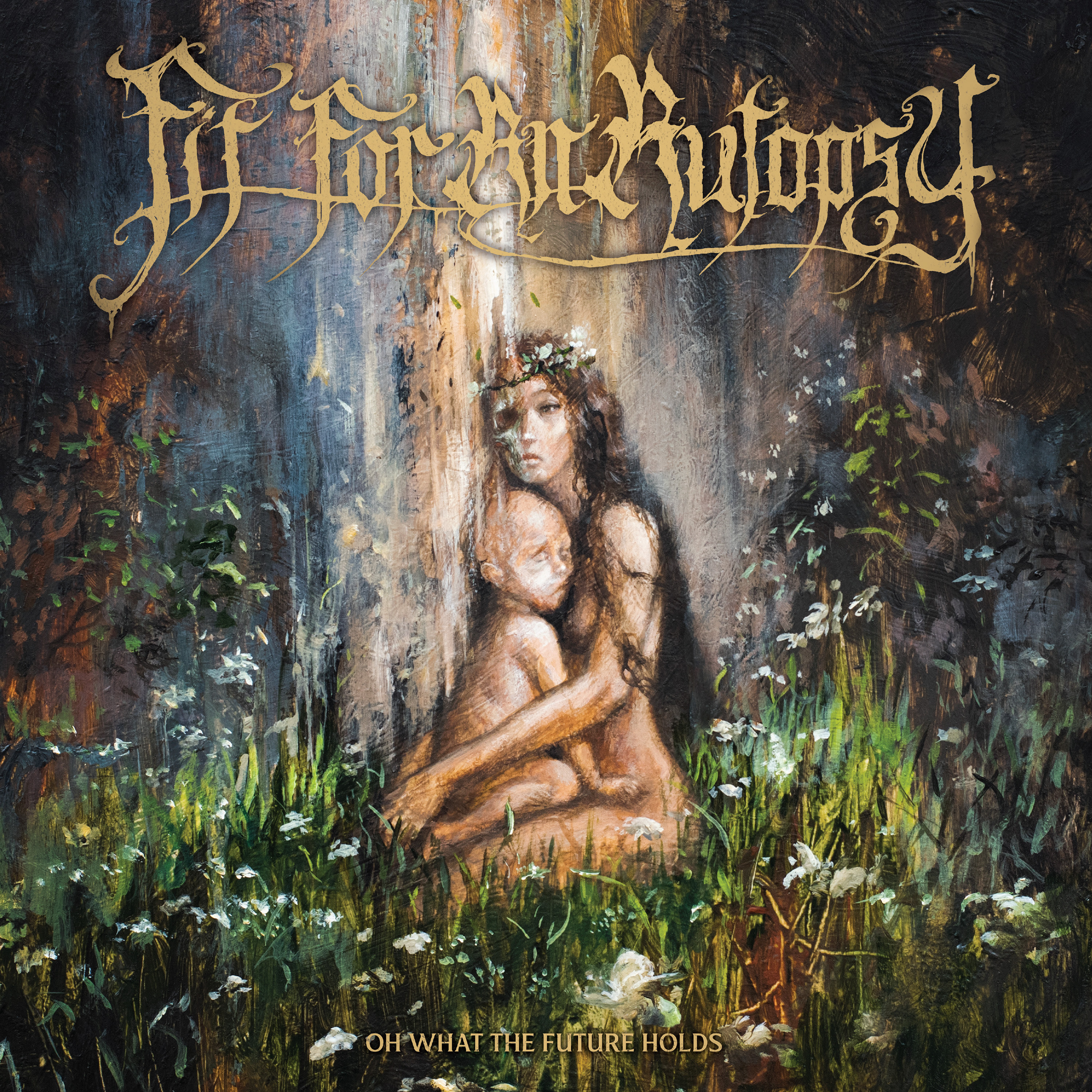 Fit For An Autopsy – Oh What The Future Holds tracklisting
1. Oh What The Future Holds
2. Pandora
3. Far From Heaven
4. In Shadows
5. Two Towers
6. A Higher Level Of Hate
7. Collateral Damage
8. Savages
9. Conditional Healing
10. The Man That I Was Not