Amy Shark's New Single 'Baby Steps' Is Addictively Catchy AF!
I've said it before and I'll say it again – Amy Shark deserves to be spoken about in our scene, not only because she lives and breathes it (don't believe me, revisit my chat with her here, or her new Fall Out Boy Like A Version cover here) but also because her music transcends genres and every so often, her music infiltrates my peripherals and I just have to write about it. That's how I feel about her new single 'Baby Steps' from her forthcoming album Cry Forever (out April 30th).
Sure it's not a metalcore screamer, but it borders on a new-age combination of pop/rock/folk which you could say was made famous years ago by bands like Mumford and Sons and Of Monsters & Men, but this, this is something else! From the second it starts, that repetitive riff (akin to that of the opening strums of Heart's 'Barracuda') hooks you in and you find yourself nodding along, listening to the pain in her voice as she sings this upbeat balladesque song about the one that got away.
In comparison to her massive single 'C'MON' featuring Travis Barker, it's certainly more upbeat and catchy as fuck, but the longer you listen to this, the more you'll come back for another spin… because it just makes you feel good. Given what the world has been through, we need more tunes like this to put a smile on your face (although, if you listen to the lyrics, it won't help too much if you've been through a break up recently), however, I guarantee once you hit play, you'll be sucked in and smashing that replay button over and over again afterwards!
Pre-Order/Save Cry Forever Here
Stream 'Baby Steps' Here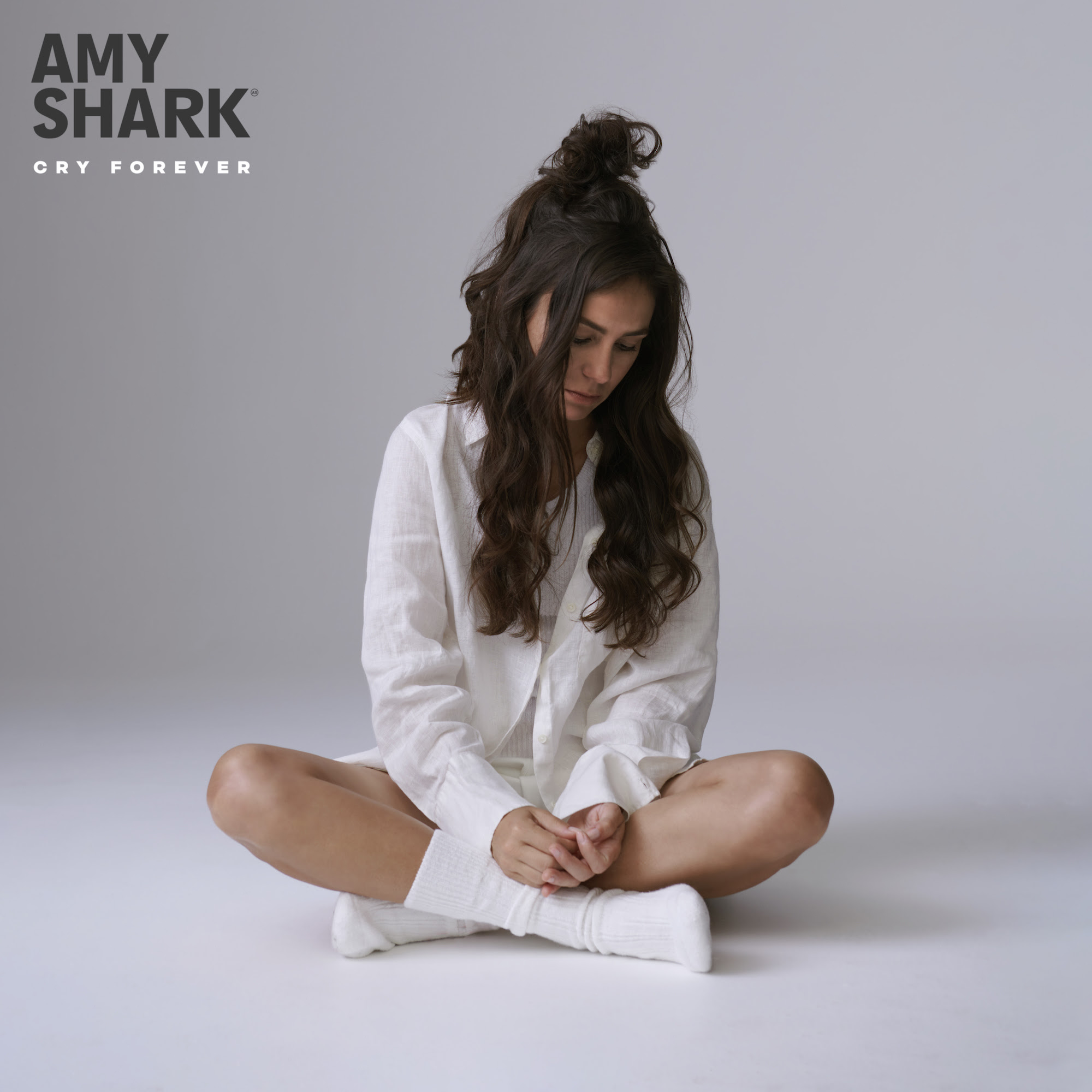 Amy Shark – Cry Forever tracklisting
1. The Wolves
2. Everybody Rise
3. Worst Day Of My Life
4. C'MON (feat. Travis Barker)
5. All The Lies About Me
6. Miss You
7. Love Songs Ain't For Us (feat. Keith Urban)
8. I'll Be Yours
9. You'll Never Meet Anyone Like Me Again
10. That Girl
11. Lonely Still
12. Baby Steps
13. Amy Shark