Slash Tips His Hat To Record 4 & Post-Pandemic Single With Myles Kennedy & The Conspirators
After a busy year with Guns N Roses, the man in the big black hat is back! Slash has been playing a bunch of live shows with the Gunners this year, and has even released the band's first new studio songs in many years, namely 'ABSUЯD' and 'Hard Skool'. Whilst fans have been going berserk at the band dropping fresh material, we all know Slash has really found his feet with his solo venture over the past decade, joined by Myles Kennedy (on vocals) & The Conspirators, namely Brent Fitz (Drums), Todd Kerns (Bass & Vocals) and Frank Sidoris (Guitar & Vocals). It's been about three years since Living The Dream (our review here) was released, and fans need wait no longer for the new music.
Slash Feat. Myles Kennedy And The Conspirators have just announced 4 coming out on February 11th, 2022 via Gibson Records and Sony Music Australia, featuring post-pandemic song 'The River Is Rising'. Here's what the Gunners legend Slash said on the latest single:
"There's two or three songs on the record that were written during the pandemic; everything else was written before. 'The River is Rising' was one of the last songs I wrote before we started pre-production, and because it was so fresh and has a certain groove and energy to it, it was the first thing we really attacked."
Kennedy adds more on the lyrics of the new track:
"The lyric ultimately explores how humans can be brainwashed or indoctrinated by some sort of dangerous idea. Once we shot the demo back and forth a few times I personally felt confident that we had the album opener. To me, it's an important track."
'The River Is Rising' gets groovy immediately as Slash attacks double-time riffs and has Kennedy spilling all in the catchy chorus with his refined harmonics. Mid-way Slash delivers a signature solo that'll have you salivating for more new tunes, and the LP in full. The rustic video shows the band back together, which is exciting to see for fans who've been waiting throughout the pandemic for more to come.
The Rock And Roll Hall of Famer has also launched a physical pre-order of the new record, including a Deluxe Vinyl Box Set pictured below. To view the full variety of 4 album packages available, go to http://www.slashonline.com.
Words by Ricky Aarons (@rickysaul90)
Stream Slash Feat. Myles Kennedy And The Conspirators – 'The River is Rising' here
Pre-order all variants of 4 here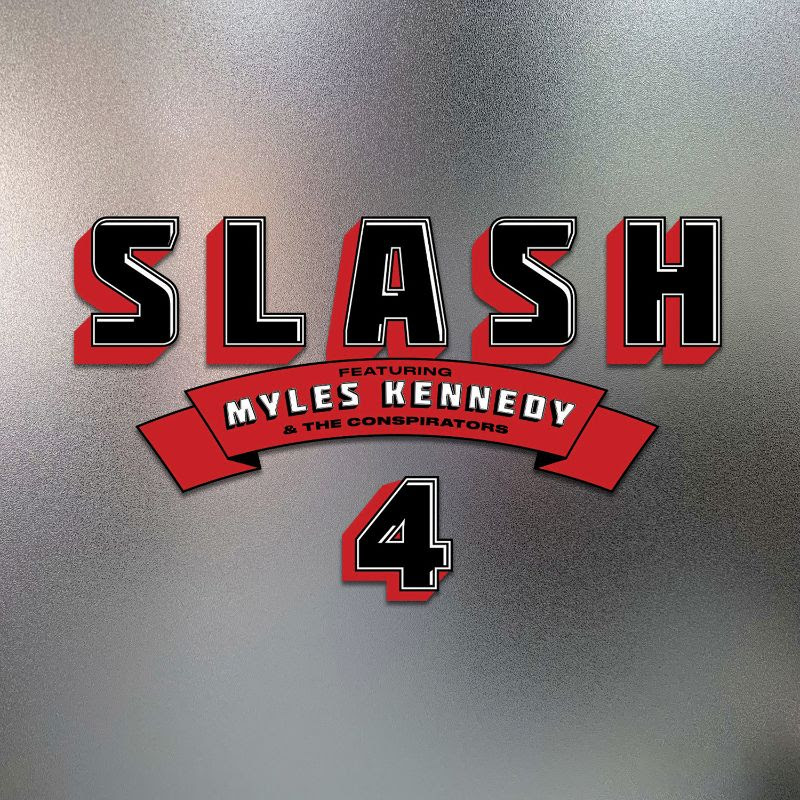 Slash Feat. Myles Kennedy And The Conspirators – 4 track-listing
1. The River Is Rising
2. Whatever Gets You By
3. C'est la vie
4. The Path Less Followed
5. Actions Speak Louder Than Words
6. Spirit Love
7. Fill My World
8. April Fool
9. Call Off The Dogs
10. Fall Back To Earth