Wall Of Sound – Virtual Hangs: Shirley Manson of Garbage
Let's face it, there's a lot of rubbish bands in this world, but there's only one Garbage. A band that's stood the test of time and created a long-lasting legacy that spans close to 30 years in the industry and today – it is my absolute pleasure to welcome frontwoman Shirley Manson to Wall of Sound (holy shit gang!)
As a young 8-year-old (heavily influenced by my brother and family's musical tastes), I can recall a time when my older alternative/punk loving cousin Nikki first introduced me to the band through their songs 'Only Happy When It Rains' and 'Stupid Girl'. Shirley's alluring Scottish vocals resonated with Nikki (because she too was from Scottish ascendancy) and finally, she felt like she found a musical role model close to her heart to look up to during her angsty teen years.
Fast forward a couple of decades and Garbage's relevance to their fans (like my cousin) is still as important as it was back then, only now they're a little more mature, motivated and mad keen to have the issues they discuss in their music heard by the masses.
With their new album No Gods No Masters (out Friday, June 11th via Liberator Music), we see Shirley, Duke, Steve and Butch focus their attention towards the men in powerful positions across the world and how their influence and actions (or inactions) are resulting in devastating consequences. With themes such as corporate greed, sexism and racism in the headlights, this collection of songs create yet another important conversation starter to worldwide societal issues such as the #MeToo and Black Lives Matter movements.
But the interesting factor is, writing for this album started way back in 2018, and those issues have only just gotten bigger and are more prevalent in today's world than ever before, but as Shirley explains, the writing process wasn't the result of premonition, but more so pure coincidence:
"I was getting worried [about the time between writing and release], I was like 'the world will have changed by the time this record comes out' and yet it feels like the record is more and more prescient with each day that passes and we find ourselves in the really peculiar position of having a record that's talking about things that are on all our minds, by complete default.
I wish I could say it was brilliance, it wasn't, it was just sheer timing achiasmate and here we are with a record we're very proud of but I wish we could claim it as our own sort of masterplan, but it wasn't"
That alone goes to show just how far we've come with addressing these issues and how close to the tip of the iceberg we still are in terms of properly addressing inequality across the world. It should be pointed out that the standout track for me on the album was 'Waiting for God', which shines a spotlight on the racially driven brutality and social injustices Black Americans and People of Colour face against law enforcement officials throughout the United States. This song's message was an important one for Shirley to address as she revealed:
"It means a lot to me that you'd pick out that song because to me that is the most important song on the record. It is basically tackling the abomination of police violence and systemic racism. These subjects that are very important to me, [are ones] that we talk about, that we examine, that we fix, that we figure out.
As I've gotten older, the more and more outraged I've become at the way that black, brown indigenous peoples get treated. Not just in America, not just in Great Britain, not just in Australia, everywhere. There's this white colonialist kind of mentality and I think there's a lot of ignorance, I think a lot of white people feel that they're being attacked [but] this has nothing whatsoever to do with you. This is a systemic problem that needs to be addressed."
"You're not gonna lose anything by someone getting equal rights. It's a no lose situation for everyone and I'm astounded that more white people don't speak out about this very issue."
Now, before you jump on your soapbox and scream that you don't appreciate bands telling you how to live your life, remember, Garbage aren't a political band, they're not here to preach or lecture us about how we live our lives, they're here to create music that initiates conversations with their listeners – regarding their own perceptions of how they see the world – and not a reflection of how people should be living their lives.
As Shirley adds, whether you've been a long time fan of the band or are new to the family, the decision of how you live your own life always comes down to you and she will never let that get to her:
"It's absolutely up to the listener whether they agree with it or don't agree with it. I'm sure there'll be a lot of old school Garbage fans who don't agree with the subject tone of this record… You can't really worry about that too much as an artist, you just have to follow your muse, you know, make songs that are about what you're thinking about at the time of writing. And that's all you can do is be as honest as you can and hope for the best [laughs]"
There's no hoping here, No Gods No Masters is an exceptional contribution to the band's legacy and we're merely days away from its release upon the world. Despite the delays and unconventional recording process brought on by the global pandemic (the band finished the album remotely throughout last year's lockdown), Garbage have yet again proved why they're still one of the most important bands of our generation and – much like a fine red wine – their taste and quality has certainly improved with age.
Catch the full interview below.
Virtual Hangs/Words by Paul 'Browny' Brown @brownypaul
No Gods No Masters is out Friday, June 11th via Liberator Music.
Pre-Order here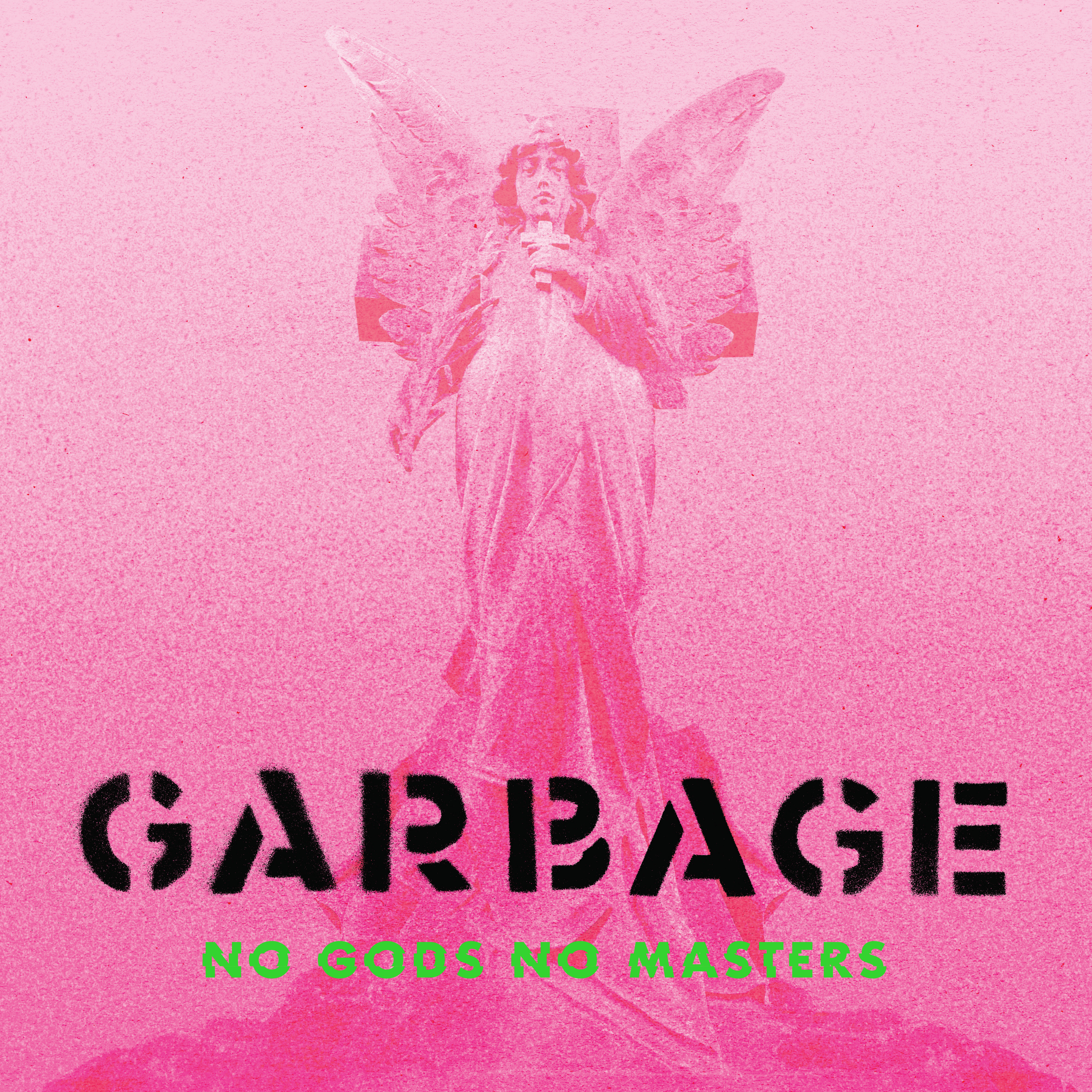 Garbage – No Gods No Masters tracklisting
1. The Men Who Rule The World
2. The Creeps
3. Uncomfortably Me
4. Wolves
5. Waiting for God
6. Godhead
7. Anonymous XXX
8. A Woman Destroyed
9. Flipping the Bird
10. No Gods No Masters
11. This City Will Kill You