A Whole Lotta Good Garbage Got Announced This Week
No matter how much time passes, one of the greatest alt-rock bands from the 90s just continues to get better with every year that passes… The band in question is Garbage and they've announced their 7th studio album No Gods No Masters will be released on June 11th.
Frontwoman Shirley Manson delved into the importance surrounding the number seven, revealing:
"This is our seventh record, the significant numerology of which affected the DNA of its content: the seven virtues, the seven sorrows, and the seven deadly sins… It was our way of trying to make sense of how f**king nuts the world is and the astounding chaos we find ourselves in. It's the record we felt that we had to make at this time."
Corporate greed. Them vs. Us mentality. The Rich vs. The Poor – If those topics interest you, then you're gonna wanna get behind this forthcoming release and you can start by checking out their new single 'The Men Who Rule The World' which takes aim at, you guessed it, the "leaders" and influential men fucking up this planet we live on. It sounds like that angsty feeling you had while listening to the band's earlier hits (like 'Stupid Girl', 'Only Happy When It Rains' and 'Cherry Lips') only now you're older and the issues you're more concerned with now is your future!
Garbage always deliver the goods and this is no exception!
Pre-Order No Gods No Masters here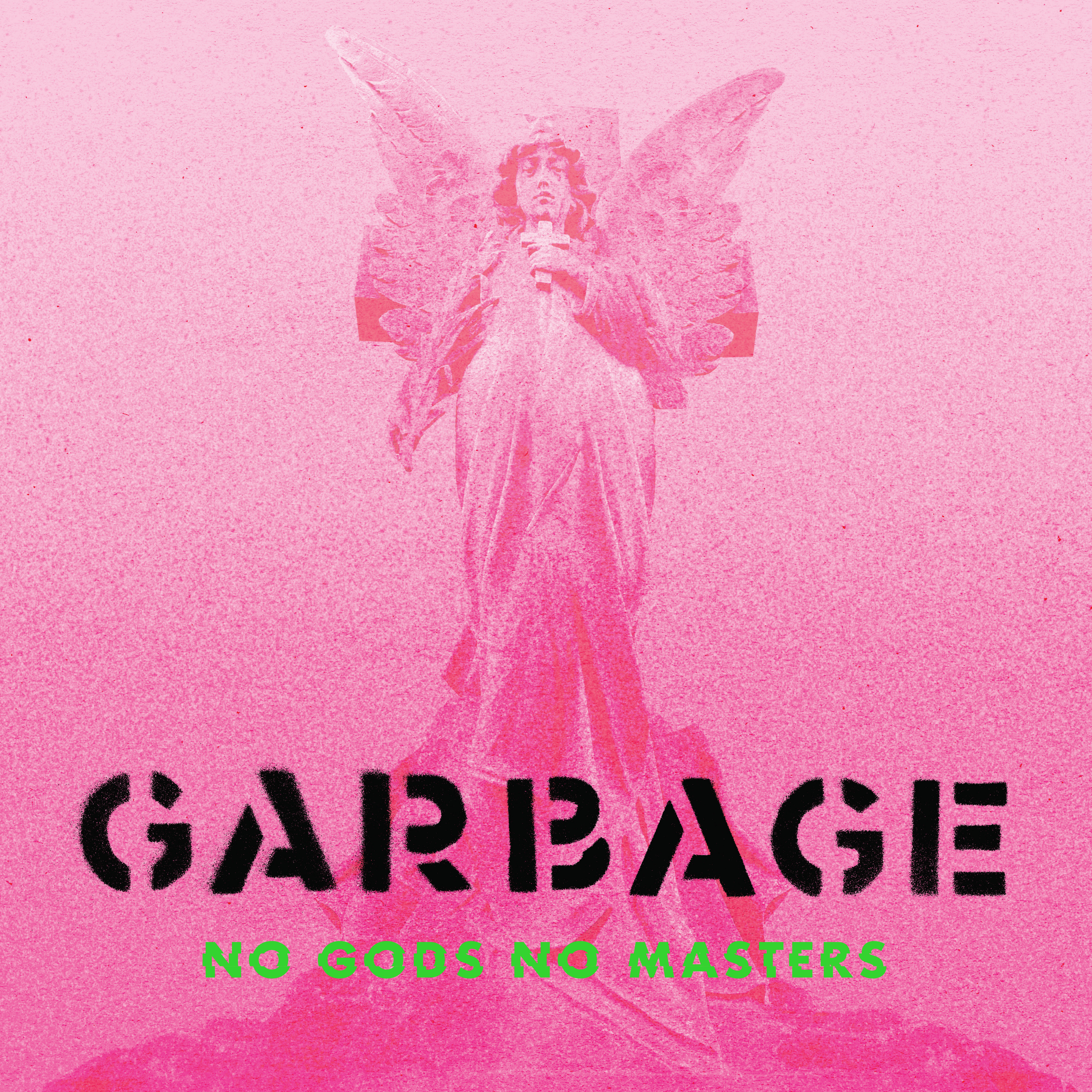 Garbage – No Gods No Masters tracklisting
1. The Men Who Rule The World
2. The Creeps
3. Uncomfortably Me
4. Wolves
5. Waiting for God
6. Godhead
7. Anonymous XXX
8. A Woman Destroyed
9. Flipping the Bird
10. No Gods No Masters
11. This City Will Kill You