The Ghost Inside Give Bassist The Boot After Racial Slurs Made In 2015
It seems The Ghost Inside's album release celebrations (review here) have been cut very short as news this morning comes that they've parted ways with bassist Jim Riley.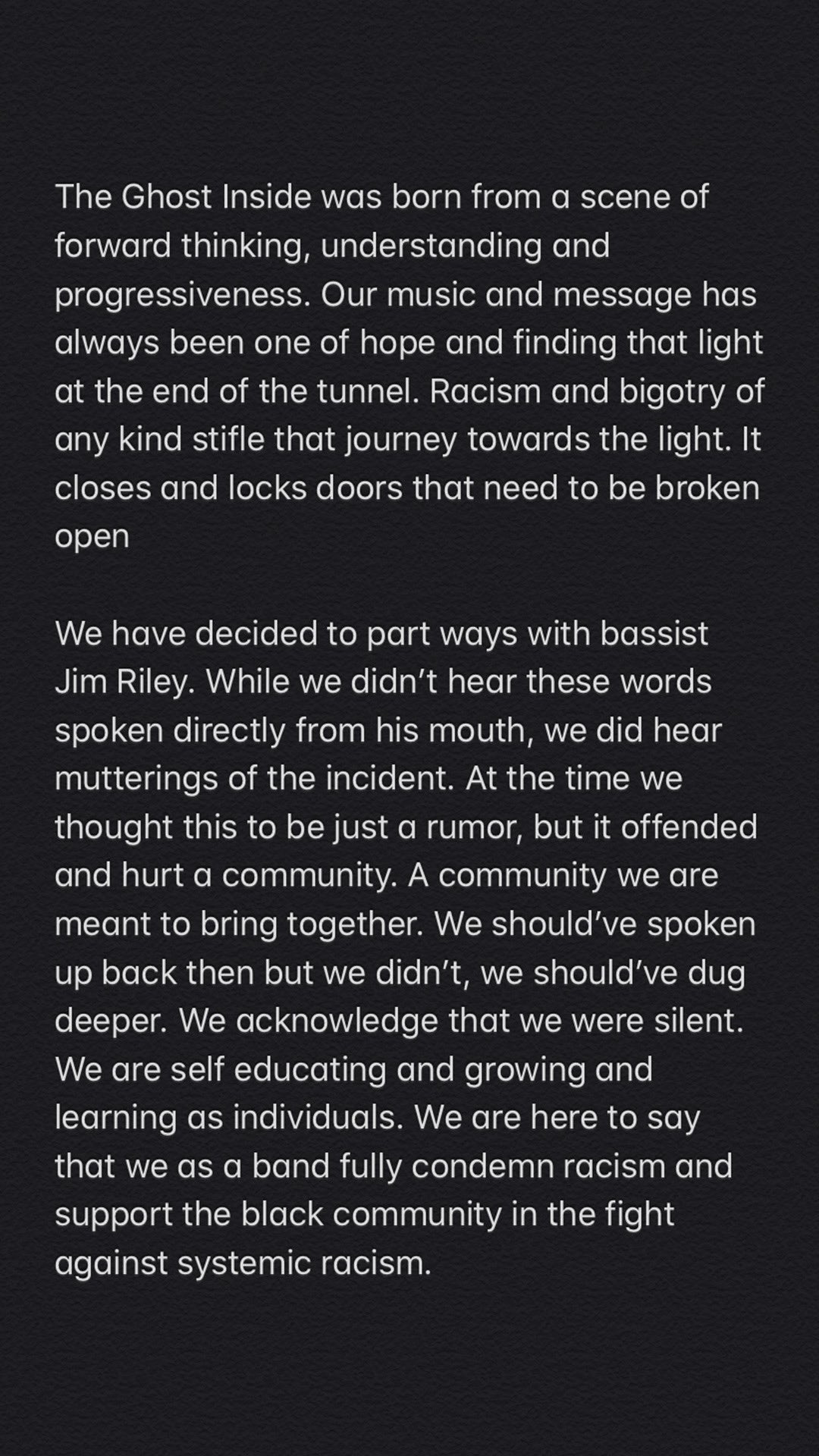 Announced on Twitter, it comes after Bracewar drummer Rashod Jackson took to the site to call him out personally about making a racial slur about a tour bus driver seemingly back in 2015.
This comes as a huge blow to their community, after their incredible come back to the music scene, releasing a fire album and let's not forget their performance at UNIFY 2020.
We're not going to speculate and contribute to the hate the band are receiving for their decision, both in getting rid of Riley now and not doing anything about this back then. If you want more information, these threads on Twitter have more than enough opinions.
At the end of the day the Black Lives Matter movement is what we should all be supporting.
If you want information about how you can help our Aboriginal Lives Matter, here's an article from Triple J's Hack.
Revisit Browny's chat with Andrew Tkaczyk on the latest Up Against the Wall Episode #96
Chip in a buck or two for the WoS crew!
Want to help Wall of Sound grow and deliver more killer content? Support us by chipping in as little as a dollar to help!