Pears Announce New Album and Australian Tour!
Punk band from New Orleans Pears have announced an Australian tour in May 2020 to celebrate their brand new self titled album! Out on March 6 Pears is their third full length album, and of it's construction, frontman Zach Quinn says:
"The last Pears record, almost every detail was worked out before
we ever stepped foot into the studio. This record, we went in with skeletons of
songs and put things together on the fly. "
"We never could afford the studio time to be in there 24/7," adds
guitarist/vocalist Brian Pretus. "A couple of songs ended up being stuff that
we wrote on the spot."
Despite this album coming together so spontaneously, it's still 31 minutes of the band's signature hardcore style – heavy, melodic, blistering, pointed and surprisingly catchy.
Pre-orders are available here.
Pears – Pears tracklist
Killing Me
Zero Wheels
Comfortably Dumb
Dial Up
Rich To Rags
Nervous
Naptime
Pepaw
Worm
Funerals
Sympathy Cone
Daughter
Traveling Time
Cynical Serene
And to celebrate, Pears have added in a bunch of Australian dates after their huge US tour. And you know what? A couple of their gigs are even free! How about that.
Grab your tickets right here.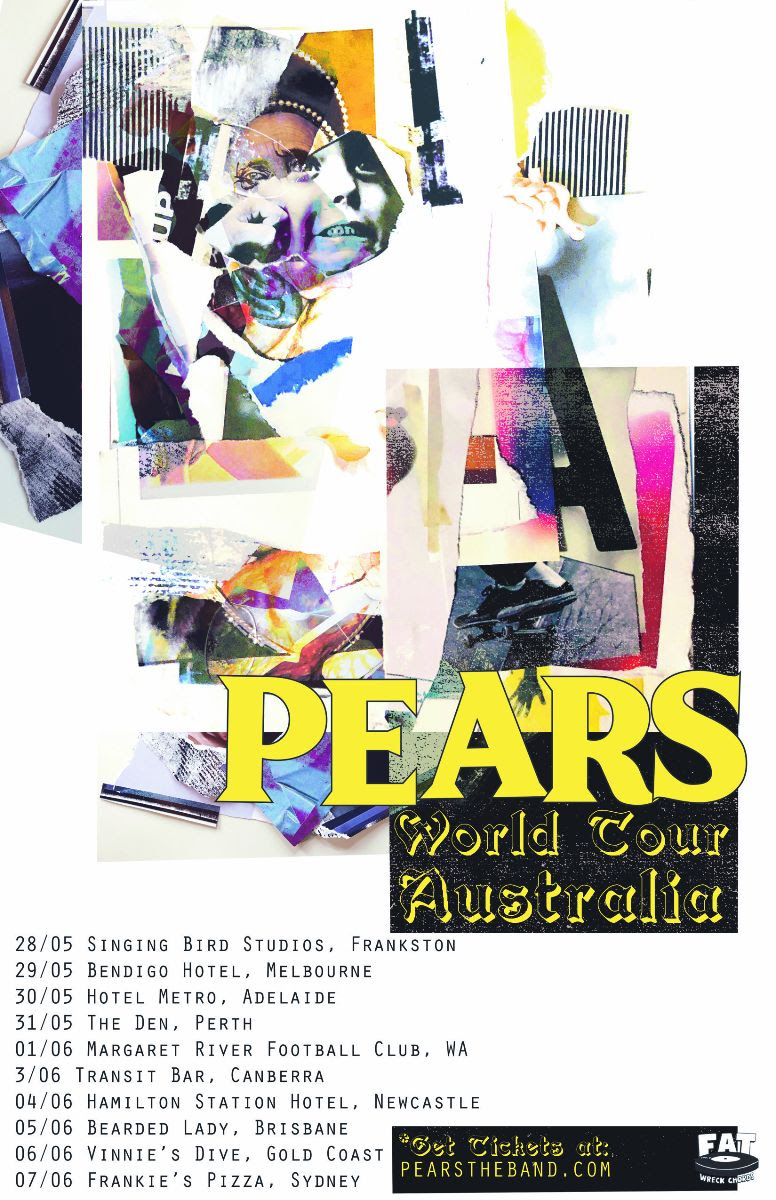 Pears World Tour Australia
Thursday 28 May – Singing Bird Studios, Frankston
Friday 29 May – Bendigo Hotel, Melbourne
Saturday 30 May – Hotel Metro, Adelaide
Sunday 31 May – The Den, Perth
Monday 1 June – Margaret River Football Club, WA
Wednesday 3 June – Transit Bar, Canberra
Thursday 4 June – Hamilton Station Hotel, Newcastle (FREE)
Friday 5 June – Bearded Lady, Brisbane
Saturday 6 June – Vinnie's Dive, Gold Coast
Sunday 7 June – Frankie's Pizza, Sydney (FREE)
Chip in a buck or two for the WoS crew!
Want to help Wall of Sound grow and deliver more killer content? Support us by chipping in as little as a dollar to help!